The next Bi-State Board of Commissioners meeting is Friday, December 10th @ 10am. This is a special session, likely in order to rubber-stamp a $52 million turnstile plan, while our bus system sees a substantial service cut.
At their previous meeting, Bi-State refused to read any of our 36 submitted comments, likely violating their own policies. Our comments were nearly uniform in calling for better bus driver wages and a better bus system, while the commissioners' business was focused almost entirely on turnstiles for the Metrolink.
We ask you to again call on the Bi-State board to improve bus driver pay and conditions so that we can fill our labor shortage. A few points that may help inform your comments:
Starting pay at Metro is $15.88/hr, across the state in Kansas City it is $17.48/hr.
Bus drivers deserve hazard pay for keeping us running during a pandemic
We are still trying to fill over 100 bus driver roles, and are having trouble retaining drivers.
Rear-door boarding was only used until June 1, 2020, despite safety risks from COVID
Indoor waiting areas remain closed despite extreme low temperatures approaching
Bi-State's only attempt to fill the role so far is a one-time $2,000 bonus

Drivers receive the one-time bonus 2 years after starting
Please fill out this form to send Bi-State your comments. They will read your comments at the start of their meeting on Friday, December 10.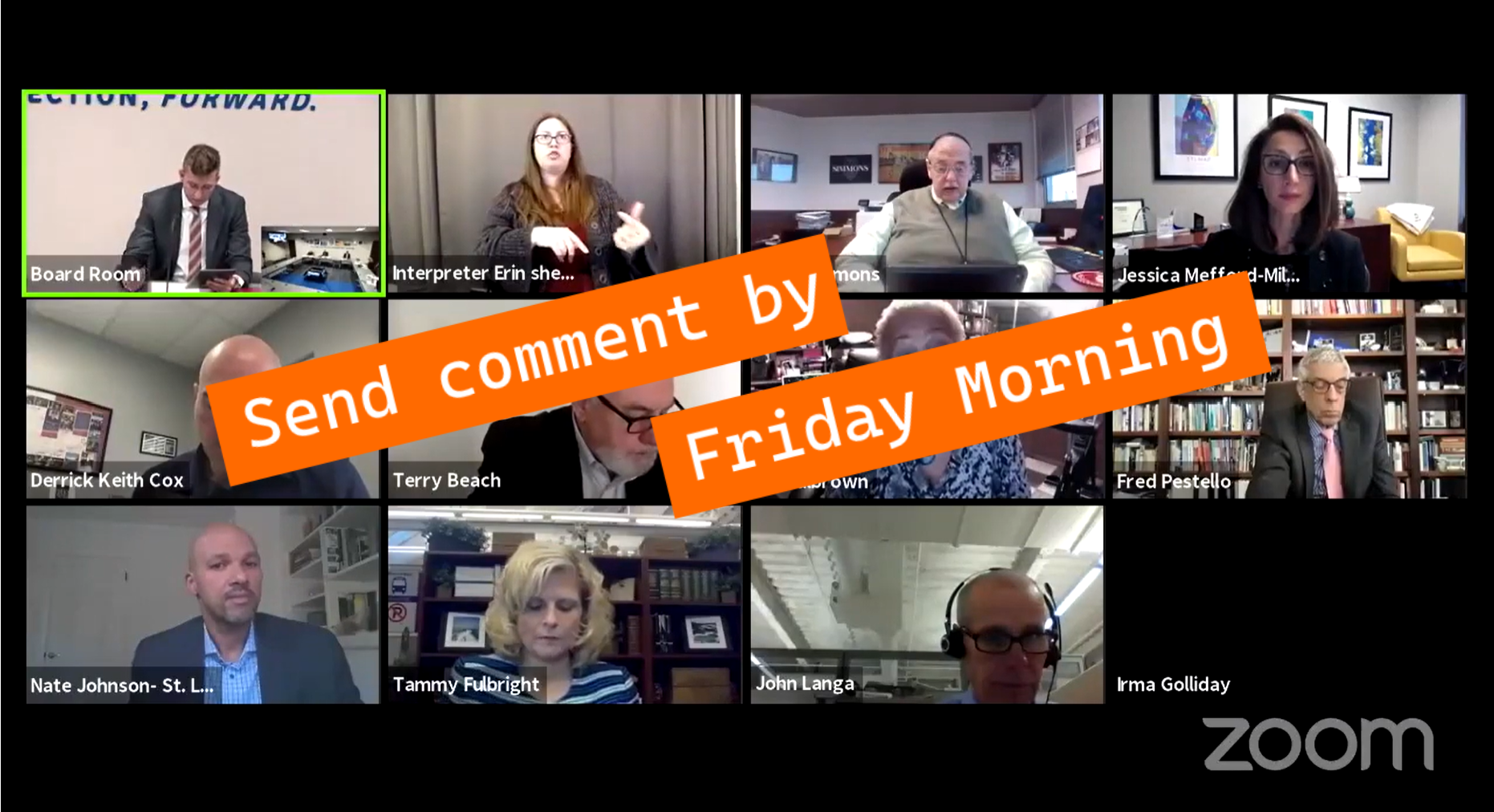 What is Bi-State Development?
Bi-State Development (BSD) is the organization that runs Metro. You can find videos of recent meetings here. They are overseen by an appointed Board of Commissioners, which "is responsible for the overall leadership and policy direction for BSD." The Board's current membership is: